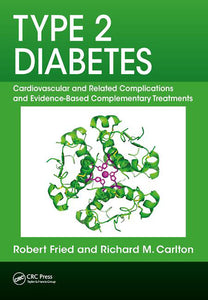 Type 2 Diabetes: Cardiovascular and Related Complications and Evidence-Based Complementary Treatments (CHES)
This course is only for CHES practitioners. 
Diabetes medications can lower glucose, but they do not reduce inflammation! Annually, 29 million Americans are diagnosed with T2D; only 36% achieve good medical outcomes. Learn complementary interventions to help control complications: CV, kidney, vision, and peripheral nerve problems. "Chronic high levels of blood sugar are actually due to excessive generation of unopposed free radicals and reactive oxygen species, which eventually jeopardize the formation of the protective molecule nitric oxide," thus reducing oxygen supply to the body.
Quotes:
Supported my belief how important diet and exercise can be. I enjoyed the book. JC 4/2020
Liked most: The focus on alternative approaches/treatments. Very in-depth material. MM 1/2021
I got an incredible amount of information out of this course. CK 3/2021
Choose between two options:
CHES Program ID # SS114228_T2D15  Max CHES 15 hours / Advanced MCHES 5 hours
CHES Program ID # SS114228_T2D35  Max CHES 35 hours / Advanced MCHES 8 hours
Course Expiration Date: May-31-2024
Book Details
Author Robert Fried, PhD with Richard Carlton
Year Published 2018
Edition 1st Edition
Publisher CRC Press
ISBN 978-1138580589
Format Paperback
Page Count 504
Recommended For...
Certified Health Education Specialist (CHES)
Why We Chose This Book
About the Author
---